A brief history of The Uplands Trading Ltd - manufacturers of SIMVEN Bins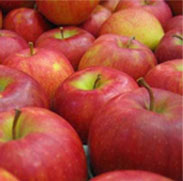 Ledbury Timber Company has been supplying various designs of bins to the UK Top Fruit industry since 1964. Our origins lie in the Okanagan Valley in British Columbia Columbia where a timber company at Kelowna was created in the 1920ís.
They eventually started to manufacture plywood and found a use for it in the apple growing region of that area by building bulk harvesting bins. In the 1960ís the sales director returned to the UK and started to supply the UK fruit industry. The business has since supplied over 1 million bins to fruit growers throughout the British Isles and mainland Europe, whilst in Canada the numbers far exceed this. Over the years we have supplied several designs of bin to our customers.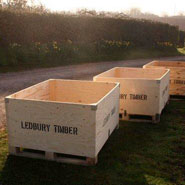 Today, our main products are bulk storage fruit bins and cheese boxes (used during the maturing process) though we have the facilities and capabilities of manufacturing a wide range of bespoke bins to meet your specific requirements. For more information about any of our products, please visit the relevant pages within our site.
Alternatively, if you require further information, please contact us